We hope you love the products we recommend! Just so you know, OnlineMom may collect a share of sales or other compensation from the links on this page.
These days, it can seem like kids have access to so much technology that they don't do anything educational anymore. The key to a lifelong passion for learning is to make it fun and exciting, so take a look at these Top 10 Educational Toys for Toddlers and Kids from Walmart!
1. A LeapFrog My First Learning Tablet helps your toddler learn and play with a colorful kid-proof tablet of their very own!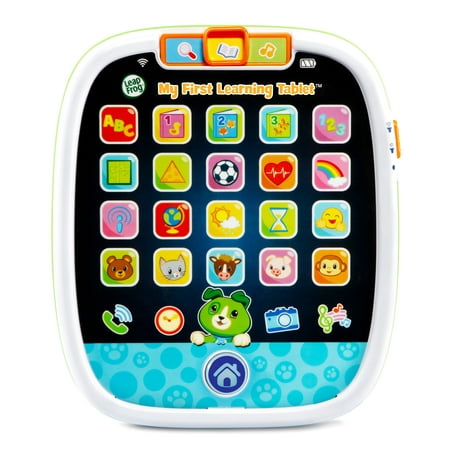 It has 20 apps to teach the foundational concepts they need to understand. With fun colors and music, they'll never want to put it down.
2. The LeapFrog, Learning Friends 100 Words Book will inspire a passion for language and vocabulary from the very beginning by making it fun.
Build their vocabulary with this book of new words, facts, and friends. You can even introduce them to Spanish by letting them learn both languages at once.
3. The Explore and Write Activity Desk is the perfect toy to help a curious child learn and grow in all different areas of education and creativity.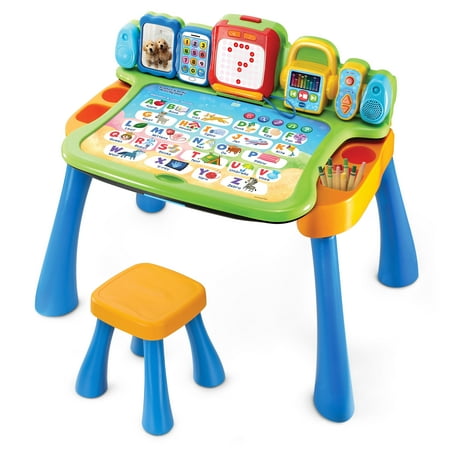 It has 5 interactive learning pages and converts into an easel/chalkboard for art with storage for supplies. They sell expansion packs to learn even more too!
4. The Wipe Clean Workbook: Pen Control and Tracing to help prepare your little one for school by building coordination and muscle memory.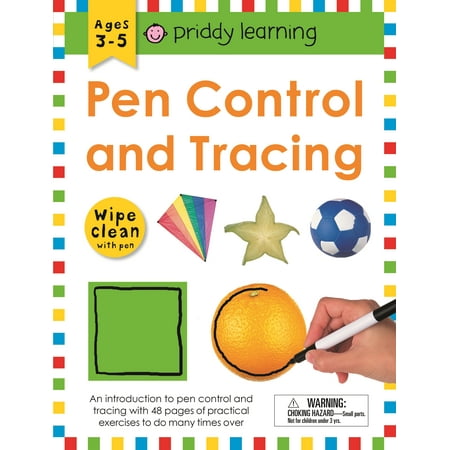 With a new exercise on every page–each more challenging than the last–they'll have fun while they build up their fine motor skills.
5. Use Melissa & Doug Pattern Blocks and Boards to teach pattern recognition, shapes, motor skills, and help them learn how to figure out complex problems.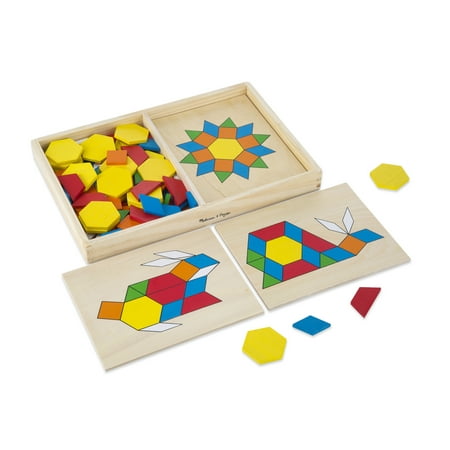 This geometric game allows your child to recreate the complex patterns they see. They combine different areas of learning and building skills while they're at it.
6. Multiply the fun with the Educational Insights Math Whiz that teaches all the basic math skills with a video game-style math quiz system.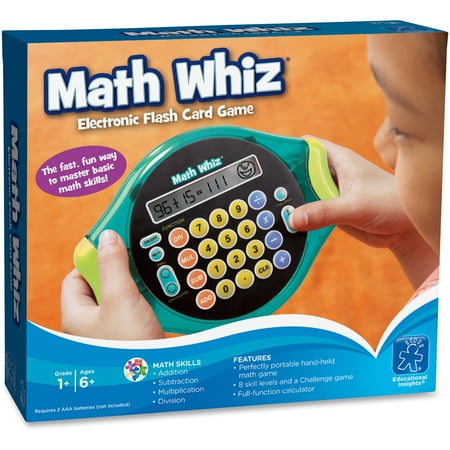 This e-flashcard style video game teaches addition, subtraction, multiplication, and division by quizzing kids to help them learn anywhere. It even doubles as a calculator!
7. The fun and exciting Scientific Explorer Mind Blowing Science Kit will help your kids learn about the scientific method and the basics of chemistry.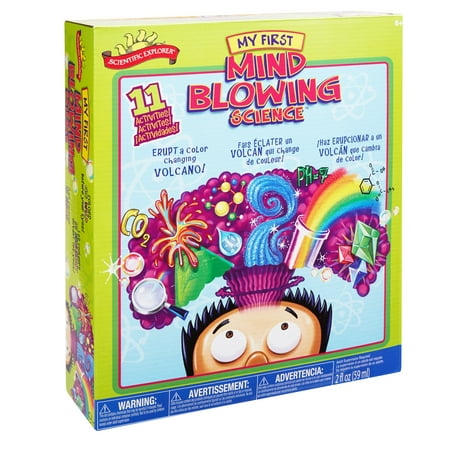 This science kit comes with everything you need to do fun and educational experiments together. It even comes with a guide to help you describe the reactions taking place.
8. The Classic Rubik's 2×2 Puzzle Cube will help teach your child problem-solving skills, focus, and how to use critical thinking and trial and error.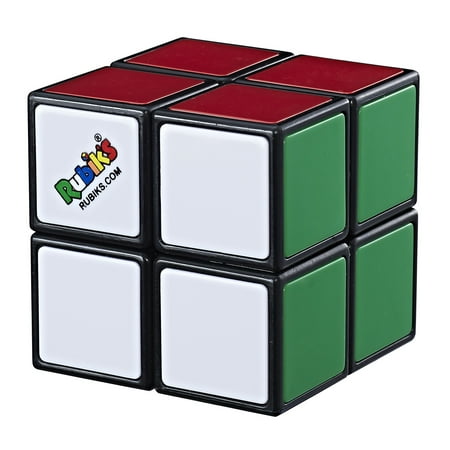 This 2×2 Rubik's Cube is a smaller version of the original, but that doesn't mean it's easy! This fun puzzle will challenge them!
9. Teach them a valuable life skill with the Harry Potter Kano Coding Kit which will show them step by step how to create computer code.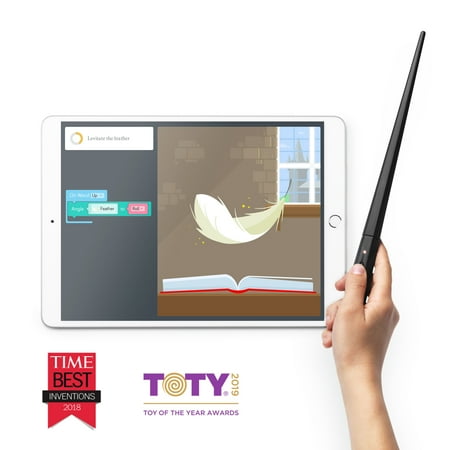 In today's digital world, there are few abilities more valuable than computer coding. Give your kids the gift of a lifelong skill.
10. Help your child explore and understand the electronic world around them with the Elenco Snap Circuits Pro set to learn to build electronic devices.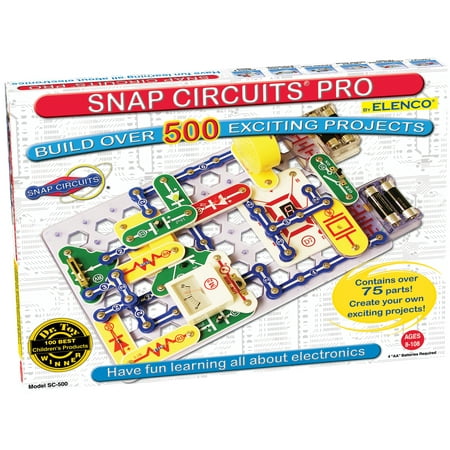 This set teaches kids the basics of electrical engineering by building things like light switches and radios. They get more complex as they learn. These games are sure to get your kids learning and prepare them for different areas of life. They're engaging and fun so it won't seem like a chore. Now, when they play, they'll also be learning without feeling like they're doing homework!
Are there other toys you think should be on this Top 10 Educational Toys for Toddlers and Kids from Walmart list? If so, please let us know!