No matter how exotic your taste for adventure is, there is most likely a hotel to cater to your needs. Want to have breakfast with giraffes or sleep suspended 1000 feet in the air? Yea, there is a hotel for that. Please enjoy these amazing hotels.
---
Giraffe Manor, Nairobi, Kenya
The Giraffe Manor in Kenya is said to be the only place in the world where you can feed giraffes while you enjoy your morning breakfast, from your guestroom window or in the front of the hotel.
---
Kakslauttanen Hotel, Saariselkä, Finland
This hidden forest resort is only 125 miles from the Arctic Circle. It is renowned for its "Glass Igloos" which are designed for guests to enjoy viewing the aurora borealis.
---
SiloStay, Little River, New Zealand
A short drive from Christchurch on the Banks Peninsula, the humble grain silo has been converted into series of innovative eco-friendly accommodations with full kitchens, balconies and TVs. No pain, no grain.
---
Dasparkhotel, Ottensheim, Austria
The "sleep pipes" as they are called feature double beds, plush bedding, a cute little lamp and a nifty storage space for luggage. Toilets, showers and a café are located in the surrounding public park, the site of a former water purification plant.
---
Book and Bed Hostel, Tokyo, Japan
There's nothing better than cozying up in bed with a good book… or, as in the case of this Japanese hostel, a few thousand of them. Book and Bed is a small, 30-bed hostel in Tokyo where guests sleep in snug little cubbies hidden behind library shelves laden with books. (The word "snug" may even be generous here, as the larger of the two-room offerings measures just 6 by 4 feet.)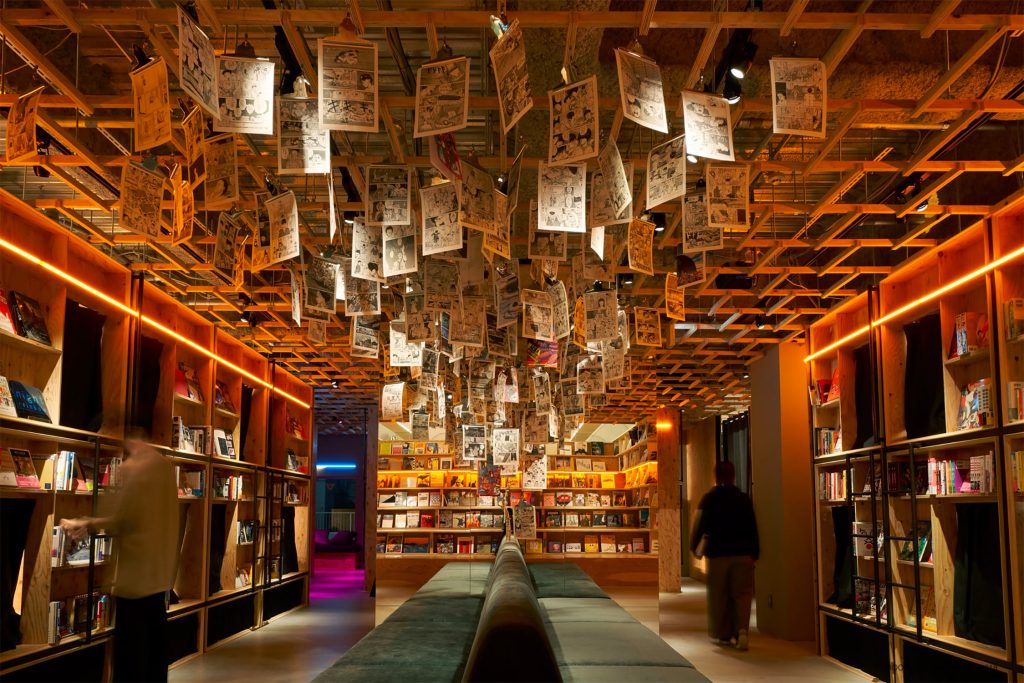 ---
Crane Hotel, Faralda, Amsterdam
Located in Amsterdam, the Crane Hotel Faralda offers three suites built into a former industrial crane. There's also a jacuzzi up there, so guests can take in some epic views while they relax.
---
Palacio de Sal, Uyuni, Bolivia
Aptly set on the stunning salt flats of Uyuni, the self-proclaimed "first salt hotel in the world" features a soaring lobby, stylish bar and 16 comfy rooms with private bathrooms, all of which were constructed out of salt. Much of the furniture, too, is made from sodium chloride.
---
Hotel Costa Verde, Costa Rica
Hotel Costa Verde in Costa Rica's Manuel Antonio National Park has a two-bedroom fuselage suite inside a refurbished 1965 vintage Boeing 727 — offering a striking view of the rainforest setting.
---
The Red Caboose Motel, Strasburg, PA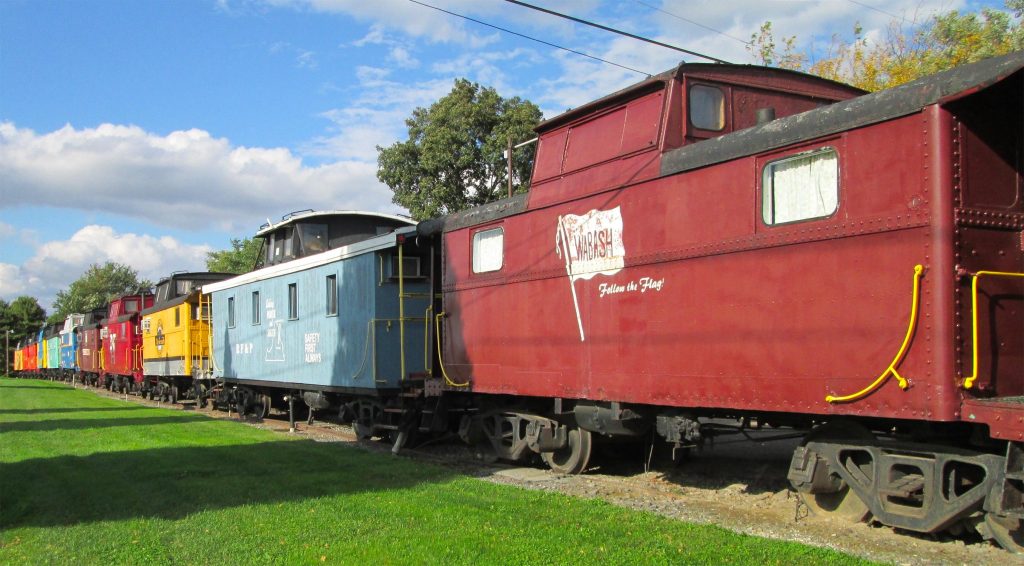 All the caboose units at The Red Caboose Motel in Ronks, Pennsylvania, were painted red when the establishment first opened in 1970. They now include other colors and types of train cars.
---
Icehotel, Jukkasjärvi, Sweden
Every year, the Icehotel is rebuilt in the village of Jukkasjarvi in Lappland, Sweden. The hotel has themed suites with impressive ice carvings.
---
Jumbo Stay, Stockholm, Sweden
Who knew sleeping on an airplane could be this comfortable? Of course, the Boeing 747-212B in question never leaves the tarmac of Stockholm Arlanda Airport, and is split into 25 rooms for up to three adults, a four-bed dorm, and a "luxury suite" in the converted cockpit offering panoramic views of the runways. There's even an onboard café and a left-wing observation deck in case you've ever wanted to stand on a jumbo jet's wing.
---
The Manta Resort, Pemba Island, Tanzania
The underwater bedroom of this three-story Swedish-engineered floating suite allows guests to watch shoals of reef fish swim by. The top deck is ideal for sunbathing, while lounging and dining is recommended at sea level.
---
Free Spirit Spheres, Qualicum Bay, British Columbia
Suspended like pendants from webs of rope, these handcrafted spheres dangle amid the lush rainforest canopy of Vancouver Island. They may look like oversized seeds or giant eggs, but the spheres (named Eve, Eryn and Melody) are furnished with closets, double beds and sofas, and come equipped with sinks, microwaves and refrigerators. Guests climb into their spheres via spiral staircases leading to short suspension bridges, a path they must then retrace to reach the composting toilet outhouse located at the base of the spheres.
---
Dog Bark Park Inn, Cottonwood, Idaho
This two-story dog-shaped B and B named "Sweet Willy" sleeps four guests, who must enter via the, er, anatomical exit. Once inside, you'll find a queen-size bed in Willy's stomach, a loft in his head, and a reading nook in his nose.
---
Wolf Cabin, Parc Omega, Quebec
Said to offer the only accommodations of its kind in North America, the new Wolf Cabin features panoramic bay windows that offer unobstructed views of the canines housed in the wildlife park's grey wolf observatory. There's also a full kitchen (you know, in case you need to prepare a picnic basket for grandma) and an outdoor terrace outside the wolf enclosure.
---
Jules' Undersea Lodge, Key Largo Undersea Park, Florida
The self-proclaimed "world's only underwater hotel," set more than 25 feet below the surface of the Emerald Lagoon, offers hot showers, a kitchen, and an Amazon Fire Stick for music and movies on demand.
---
Hotel CasAnus, Antwerp, Belgium
Designed by Dutch artist Joep van Lieshout, this giant polyester replica of the human digestive system is equipped with a double bed, table, shower and toilet. Breakfast is included in the room rate, but you still have to digest it yourself.
---
Skylodge Adventure Suites, Sacred Valley, Peru
According to the Natura Vive alpine resort, the next best thing to sleeping in a condor's nest is sleeping in one of its three transparent capsules that hang from a mountainside. Made out of aerospace-grade aluminum and weather-resistant polycarbonate, each suite comes with four beds, a dining area and, somehow, a private bathroom. Getting there, meanwhile, requires guests to scale a via ferrata course or brave a series of zip lines.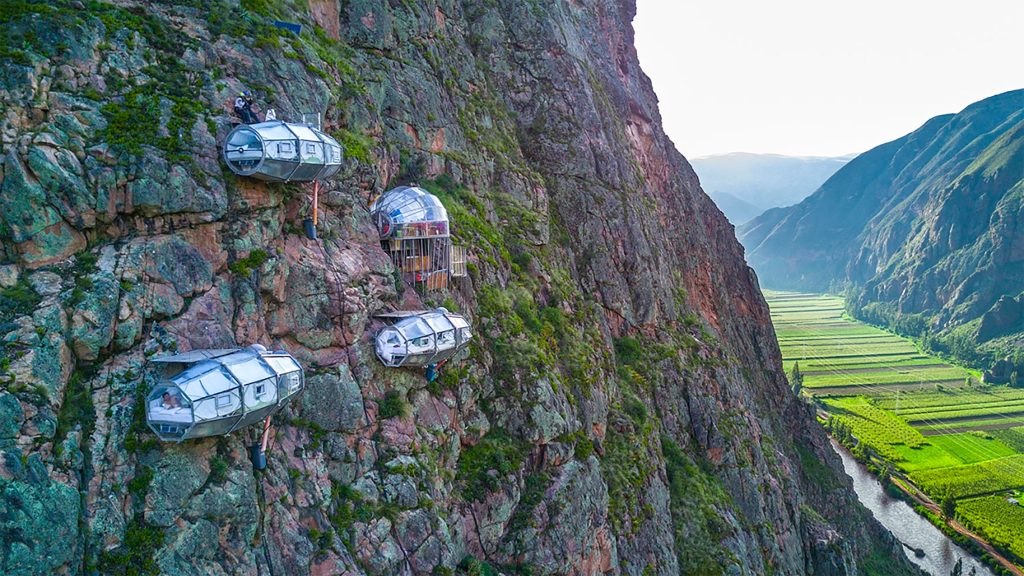 ---
Hotel de Vrouwe van Stavoren, Netherlands
The Hotel de Vrouwe van Stavoren in the Netherlands gives guests the option to stay in wine barrels that have been converted to hotel rooms.
---
Hằng Nga Guesthouse, Vietnam
Known as the "Crazy House," Hang Nga Guesthouse is a unique hotel in Da Lat, Vietnam. Its architect, Dang Viet Nga, said her design was inspired by the natural environment around the city and the work of Antoni Gaudi.
---
Kumbuk river resort, Sri Lanka
At the edge of Yala National Park in Sri Lanka is Kumbuk River Resort, an eco-resort with a two-story elephant villa that offers proximity to actual elephants and other animals.
---
V8 Hotel. Stuttgart, Germany
At the V8 Hotel near Stuttgart, Germany, car fanatics get the chance to stay in rooms designed around particular vehicles and to admire vintage cars and decor.