We've all done it — spent hours and days searching the internet for the perfect product. Sometimes it pops out at us right away, other times it takes a while to find something with good reviews and worth our money. The struggle is real. It's even more difficult for people with dry, flaky, acne-prone skin to find relief and stress sometimes makes this even worse. Lately, TikTok and Instagram influencers have been raving about one face mask, in particular. It's even received thousands of amazing reviews. Keep scrolling to find out all the hype about the Aztec Secret — Indian Healing Clay Face and Body Mask.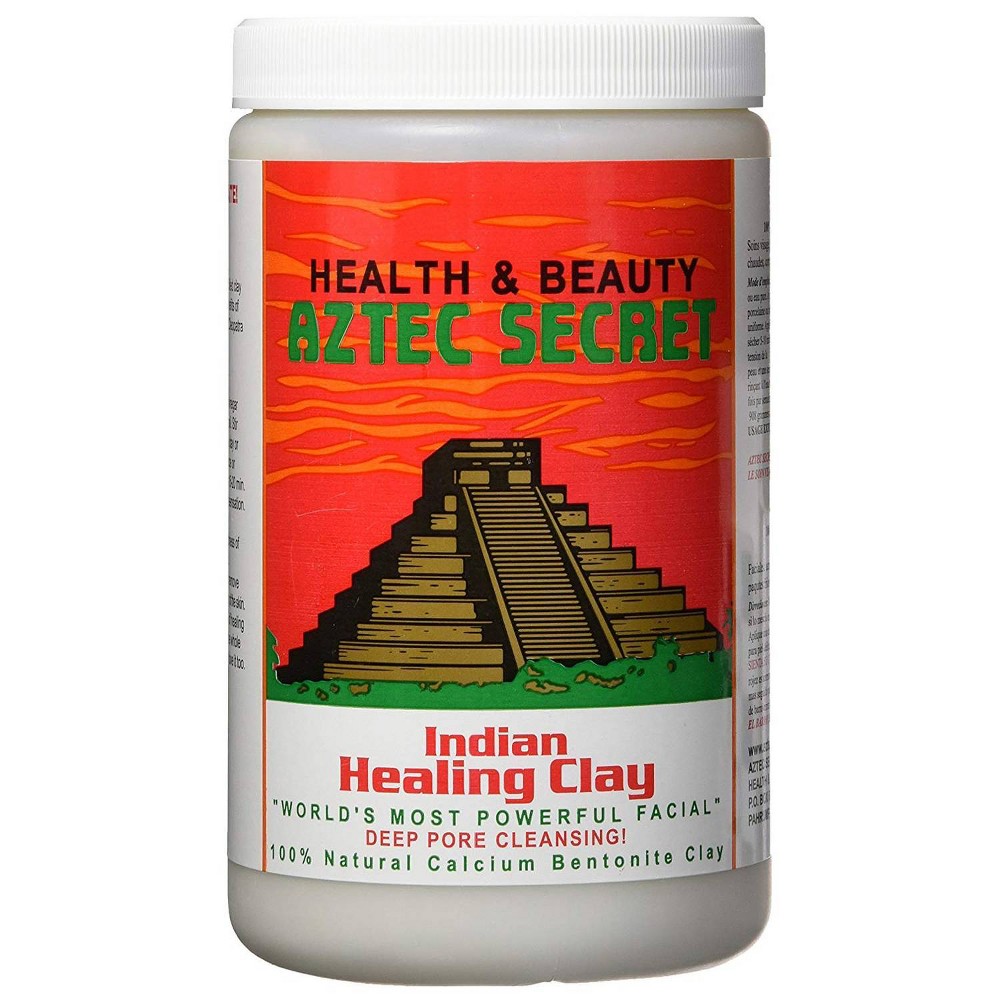 Great for saving time — and money
Most high-end face masks are super expensive and need to be kept on the face for long amounts of time in order to truly work. Not this one! This Indian Healing Clay Face Mask is less than $15 and it only takes about 5-10 minutes to penetrate the skin. It's best to mix it with apple cider vinegar to give it an extra dose of pore cleaning power.
Miracle worker for people with dry, flaky, acne-prone skin
Stress and the everyday mom life can create breakouts and wreak havoc on our skin. That's why it's more important than ever to have a helpful product on hand. This mask keeps your skin clean and helps reduce the number of acne flare-ups. It also helps deter dry skin from feeling flaky.
 Visibly clearer pores
Running errands, going to work, picking up after our kids, and trying to fit in self-care can really gunk up our pores. It might be the end of the day, and we finally have a moment to look at our face before realizing that our activities have caught up with us. Take a moment to whip this mask on and detox.
Easy to wash off and clean up
Some masks attach to the skin and never really come off. They might be sticky, foul-smelling, too weak, or just plain annoying to try to figure out. The Indian Healing Clay Face Mask washes off easily with a little warm water and comes off surfaces, too. Best of both worlds!
Low maintenance
Let's face it, we all lead busy lives. It can be difficult to integrate and maintain a regular, daily beauty regimen. The amazing part about this mask is that it only needs to be used once or twice a week! It can be used wherever and whenever, as long as you have some water to mix it with.  And voilà!