Whether you're vacationing at the beach, playing sports, dining al fresco, or just enjoying time outside this summer, fun in the sun can put stress on your hair and damage those lovely tresses. So, if you're struggling with dryness, brassy color, or a case of the frizzies, it's time to change up your beauty routine.
"Summer is a carefree time when we spend as much time as possible out in the sun. While time in nature is great for our mental and physical health, the sun can really do a number on our hair. It can alter the color, bleach out strands, and cause hair to look (and feel) dry and damaged. It's important to protect and nourish your hair, so it looks beachy but beautiful — not dry and damaged," said Nadine Mullings, Brand & Product Development Director at Barely Xtensions.
Mullings offers the following tips to avoid looking like a hot mess this summer:
Minimize damage.
We all know that the sun's rays can damage your skin, but did you know it can also can damage your hair? Prolonged exposure to the sun's UVA and UVB rays can significantly damage the hair strand. Signs that your hair is sun damaged include discoloration, dry and brittle strands, broken or split ends, thinning, and fizziness. Light-colored and fine hair is particularly vulnerable to sun damage, according to the Cleveland Clinic. To minimize damage, avoid spending prolonged time in the sun. If you are in the sun, make sure you use hair products with UVA and UVB protection.
Get a trim.
Hair grows 10 to 15 percent faster during the summer months. Getting a trim is an effective way to revive dry, sun damaged hair and stimulate new growth. Regular trims minimize damage from split ends, a common issue in the summer. Being proactive and getting a trim at the first signs of split ends or dryness can prevent further damage.
Protect before a swim.
Chlorinate can leave newly colored hair damaged and blonde hair even worse with a greenish hue. Products like Swimmers Leave-in Conditioner from Sally Beauty Supply protects hair while conditioning it.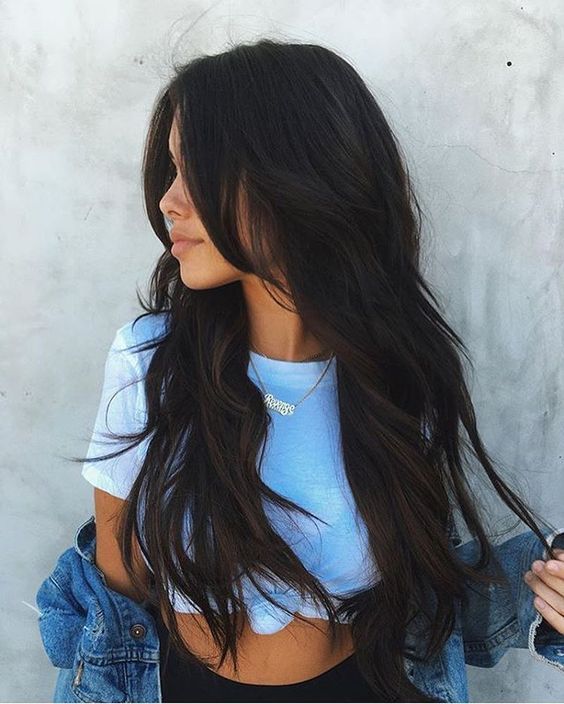 Embrace the gloss.
Beach days are fun, but they are rough on your hair. Sun exposure and sea salt damage hair, making its color less vivid and your locks brassy. If this happens to you, try an in-salon hair gloss, a semi-permanent color that counteracts sun damage, adds moisture, seals the ends, and increases smoothness and shine. A gloss, which lasts for approximately four weeks, will leave your hair looking rich, shiny and healthy.
Hydrate and rehydrate.
Sun-damaged hair needs hydration! Moisturizing shampoos, conditioners and styling products keep your locks sleek and manageable. Hot oil treatments, nutrient-rich masks, or balms are great for deep conditioning. Look for products with nourishing ingredients, such as coconut, jojoba, and argan oil, as well as protective butters, and extracts. These replenish and moisturize sun-damaged hair. Avoid sulfates, parabens and other toxic ingredients, which are drying and could only worsen your summer woes.
Switch up your products.
Bottom line — summer hair needs more attention and different products than you use during other seasons. This is why you need to use hair care products designed to moisturize and reduce (or reverse) sun damage. When out in the summer sun, we recommend that you use products (such as leave in conditioners) that contain UV protection to help protect your hair and scalp.
Also, try a mild, lightweight shampoo, and wash your hair less frequently to avoid stripping it of protective oils. Use dry shampoos to keep your locks looking fresh and not oily, especially on days you don't wash it. Finally, once a week, use a clarifying shampoo to get rid of any buildup from sunscreen and hair products, etc.
Look neat without the heat. If your hair is already fried from the sun and surf, don't make matters worse by heat styling. Ditch your blow dryer, curling iron, hot rollers, and straightener and embrace no-heat styles instead. Let your hair air dry. Put your hair in a ponytail. Rock cute braids. As an added bonus, put leave-in conditioner in your hair and then braid it. You can sleep in the braids to moisturize overnight, and when you take the braids out in the morning, you'll have easy, breezy, summery, healthy-looking waves.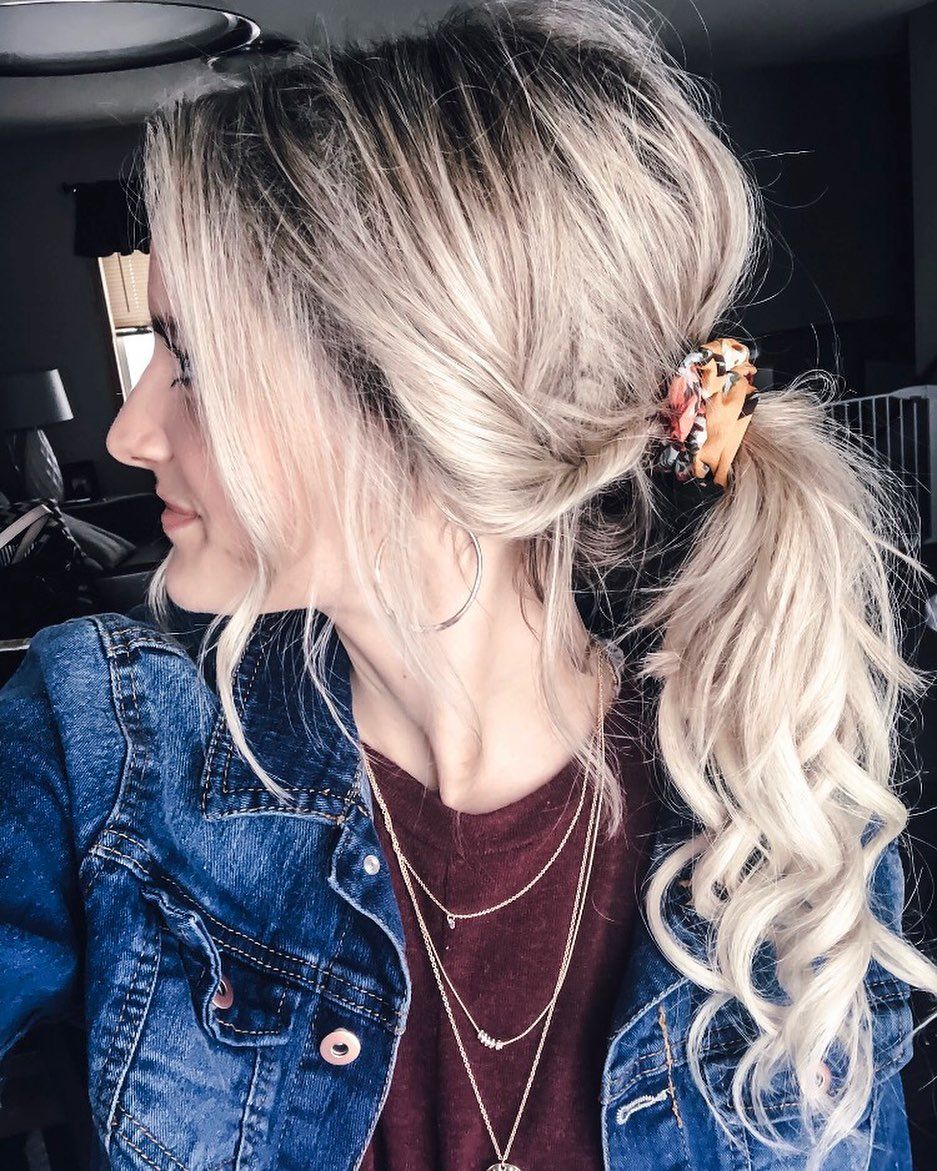 Embrace accessories.
Always in style: wear a big, wide brimmed hat to the pool or the beach to protect your scalp and hair. Accessorize by adding a fashionable scarf to cover your hair and scalp as you lounge in the sun. Before you work up a sweat, avoid tangles during outdoor workouts like hikes, bike rides, and beach runs by braiding your hair. Make sure you secure your braids or ponytails with a metal-free hair ties. Rock a cute headband to keep strands in place during active summer days (or lazy Sunday brunches.) Get a sizzling, sexy summer look for a hot date (or girls' night out) with long, natural-looking extensions or add a pop of color if you don't want to make a permanent color commitment with Barely Xtensions with colors like teal, pink, purple and unicorn you can have all kinds of fun and blend with your natural hair. with colors like teal, pink, purple and unicorn you can have all kinds of fun and blend with your natural hair.
Eat healthy.
The products you use on your hair are important, but what you eat, and drink also have a direct impact on hair health. Be sure to eat a healthy, nutritious diet full of dark leafy greens, juicy fruits, and lean proteins, and drink tons of water to stay hydrated and looking your best.